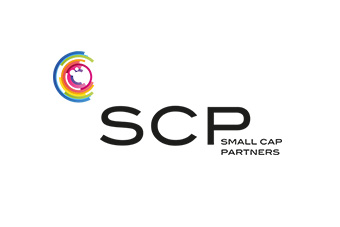 Small Cap Partners, as an investment company, has the aim to acquire well-established companies with secure cash flow, refine them and ultimately sell them. Dendera has been one of 5 partners in the management group, SCP Advisors AB, since its launch in 2007
In summer 2013 Blinkfyrar AB was sold to the Söderberg Group, providing a yearly return to its investors of 35%.
NEWS
211212
Small Cap Partners invests.
Golventreprenad Gruppen is taking the next step on the consolidation journey by acquiring another 6 companies in the flooring/tiling industry. As part of the growth work, Rikard Fransson from Midway is employed as CFO to the one who will keep the group together, which today has sales of approximately SEK850 million with 500 employees.
210609
Small Cap Partners makes additional acquisitions in Golventreprenad
SCP continues the consilidation of the flooring contracting industry by acquiring  3 companies that well complement the previous subsidiaries. The group now has an running turnover of SEK550 million.
201109
Small Cap Partners III complements
SCP III complements previous holdings in the flooring/tiling industry with acquisitions of BBM in Karlstad and Ottossons Golv, which togehter create a region in the middle of Sweden. The merged companies have sales of SEK 430 millions with a margin of 10%.
Before the turn of the year, SCP will also start up its no IV investment company with well over SEK 100 million in raises capital.
191028
Small Cap Partners III acquires Nutid AB
SCP III has made its third acquisition in a short time by acquiring Nutid AB, a leading software company in cash register management. The company is actually a little outside SCP's focus area, but the management sees great opportunities in Nutid AB.
190504
Small Cap Partners continues their journey.
The portfolio company in SCP II; Silver Weibull, has delivered so well over the three years under the SCP umbrella that the entire acquisition loan is repaid, long in advance. This opens for dividends to the owners in the future.
SCP III has been created and the first round of investors has committed SEK 60 million for future interesting acquisitions.
180521
Small Cap Partners II acquires OPO Scandinavia AB.
OPO Scandinavia designs, manufactures and sells spectacles to opticians in the Nordic countries. The company is an interesting addition to SCP II's portfolio.